Home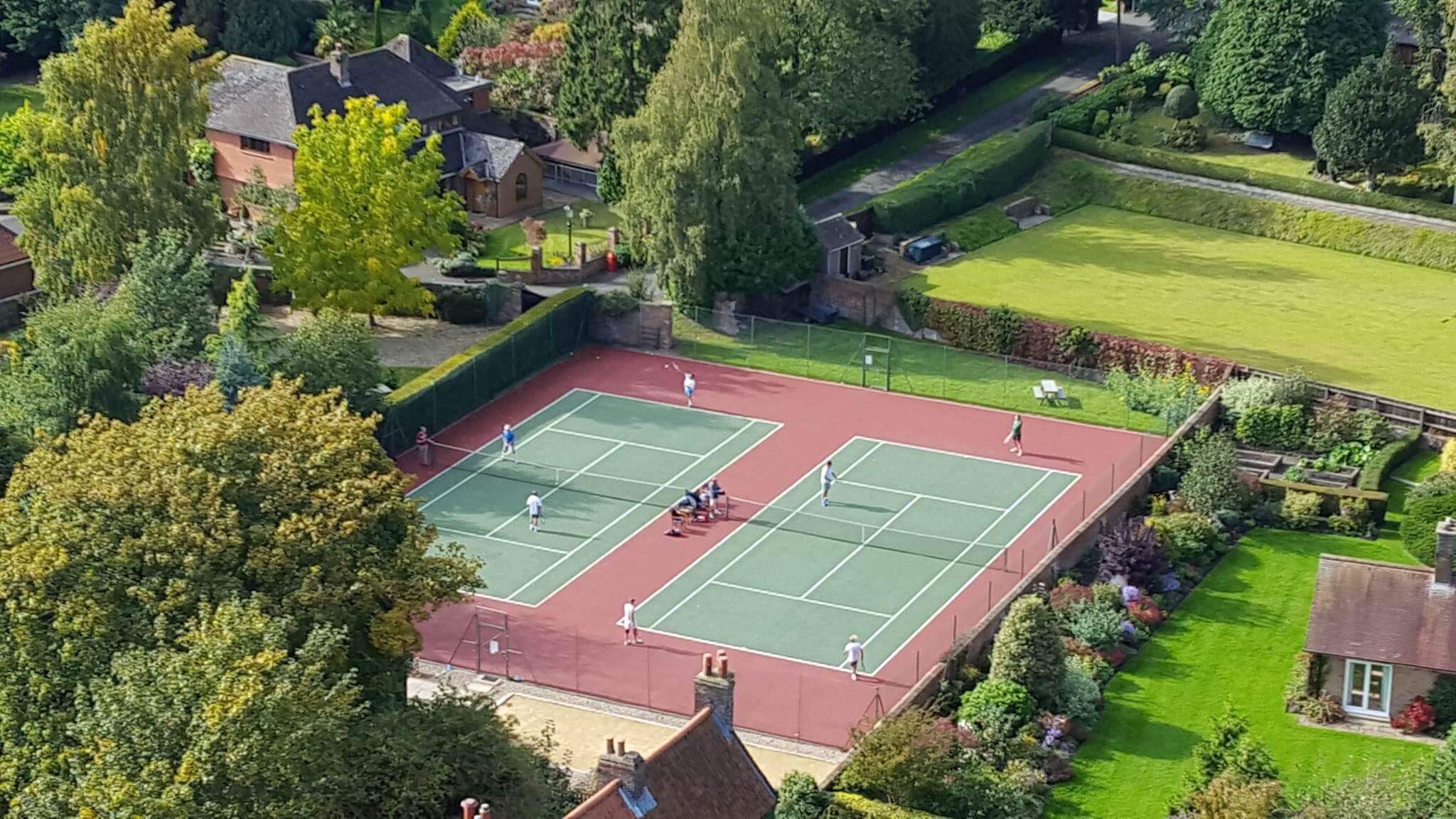 LTA PLAYERS COVID-19 GUIDELINE
Please click on link Players Covid-19
The LTA guidance from 1 June is that doubles can be played with people from outside of your household, as long as you remain 2 metres apart as far as possible – meaning that four people from different households can now play doubles together.
Stay safe. Social distancing.
Opening hours (8am to 7pm)
Max 1 hours play to give fellow members a chance to play.
Note a single point of access via Bowling Green Lane, including do not park on Bowling Green Lane or drive down to the courts)
Take hand sanitizer with you.
The gate will be open and the net will not need adjusting.
Stay at least two metres away from other players at all times (including during play, when taking breaks and before and after play)
No toilets available.
The club house will be locked, bring your own water.
No ball machine.
Please take your rubbish home with you.
Balls lost over the fence are lost we have asked the neighbours not to return them.
Do not make physical contact with other players (such as shaking hands or high five)
Stay on your side of court and avoid changing ends, or agree to change ends at opposite sides of the net.
Avoid chasing the ball down to another court if other players are using it.
Use your own clearly marked tennis balls.
Avoid using your hands to pick up tennis balls that aren't yours.
Take all your own equipment (do not share equipment such as rackets, grips, hats and towels)
JOIN OUR CLUB
Joining a tennis club can feel quite daunting, can't it? We know that because at some point in the past we were all in the same position as you are now perhaps – wondering if you'll be made welcome?, (yes you will be); wondering if you're good enough?, (there is no minimum standard); do they welcome people who are 'Beginners'? (yes we do). So stop worrying and go to the Join Us page where you'll find information about membership fees, which are payable monthly, and an application form that you can download and print off. Having paid your membership fee (even for adults membership costs less than £2 per week) you can then play tennis as often as you wish – there are no other fees.
WHAT WE OFFER
As for the tennis; is there anything more English than those things you only hear on a tennis court – the sound of a cleanly struck ball, calls of "Good shot!", and of course that old classic "You're not calling that out, are you?" And if playing tennis is something you want to do while mixing with other club members, we'll be pleased to see you at 'social play'. What a glorious way to keep fit and have fun while in what must be one of the most wonderful settings of any tennis club in England. We look forward to seeing you.
SOCIAL TENNIS
NO SOCIAL TENNIS UNTIL FURTHER NOTICE
Wednesday afternoon social tennis will restart the first Wednesday in April at 5.00 pm. All members are welcome, just turn up and play!
Monday social tennis is continuing through out the winter from 10 am to 12 pm. For further information on Monday social tennis please contact Roger White on 01507 601989.